It's Smooth Sailing with Our Septic Services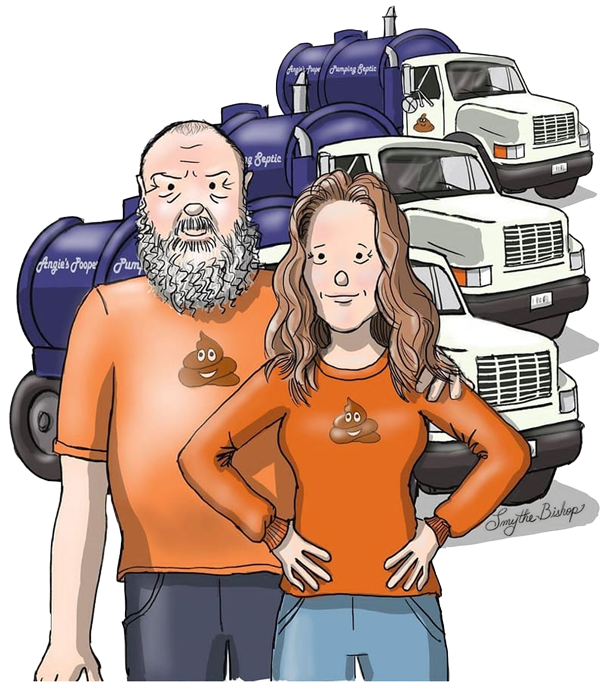 We are septic service experts licensed with the Ministry of Environment and fully insured. Our rates are always competitive, meaning we provide our services at the most affordable prices possible.
We service residential and commercial clients in Prince Edward County, so everyone is covered.
Getting your septic tank pumped out every 2-3 years is recommended to keep it in good condition. If you are a cottage rental or Airbnb owner, you cannot control what tenants flush or put down the sink, so we recommend pumping it more often.
We take every customer's septic situation seriously. We focus on customer service and reasonably priced septic services.
Call us for all of your septic system needs.
We are #1 in the #2 business.
Our regular pump out service includes:
Pump your septic tank clear of all build-up.
Inspect the inlet and outlet baffles in the tank.
Inspect your weeping bed for noticeable problems.
Inform you how often your tank should be pumped.
Locate your septic: We will find the exact location of your tank and field bed before digging.
Inspect the condition: We can perform an inspection of your entire septic system and ensure that it is running properly and will continue to do so for the foreseeable future. This is a common service requested by real estate companies and potential buyers/sellers.
Clean the filter: We will clean the filter, If you have a newer tank.
These guys are great, love Frank and Angie and our driver today was awesome – thanks guys see you next time.
Couldn't be happier in seeing this big blue pumper! Great service and a quick response and a great price. Multiple ways to pay which is super helpful when it at the RV. They where able to walk me through everything they where doing so we knew what the problems where.
Frank and Angela are the kindest, most down to earth people , you'll ever meet.
They'll take care of you with honesty and fairness. Thankyou again both of you!